Slip type couplings are axially non restrained. They allow expansion and contraction of pipes which happen due to environmental factors.
Fall-out may happen because of axial force, so it is recommended to fix pipes on its installation.
■ MJS 15A~600A / MJL 20A~600A

Specification of MJS / MJL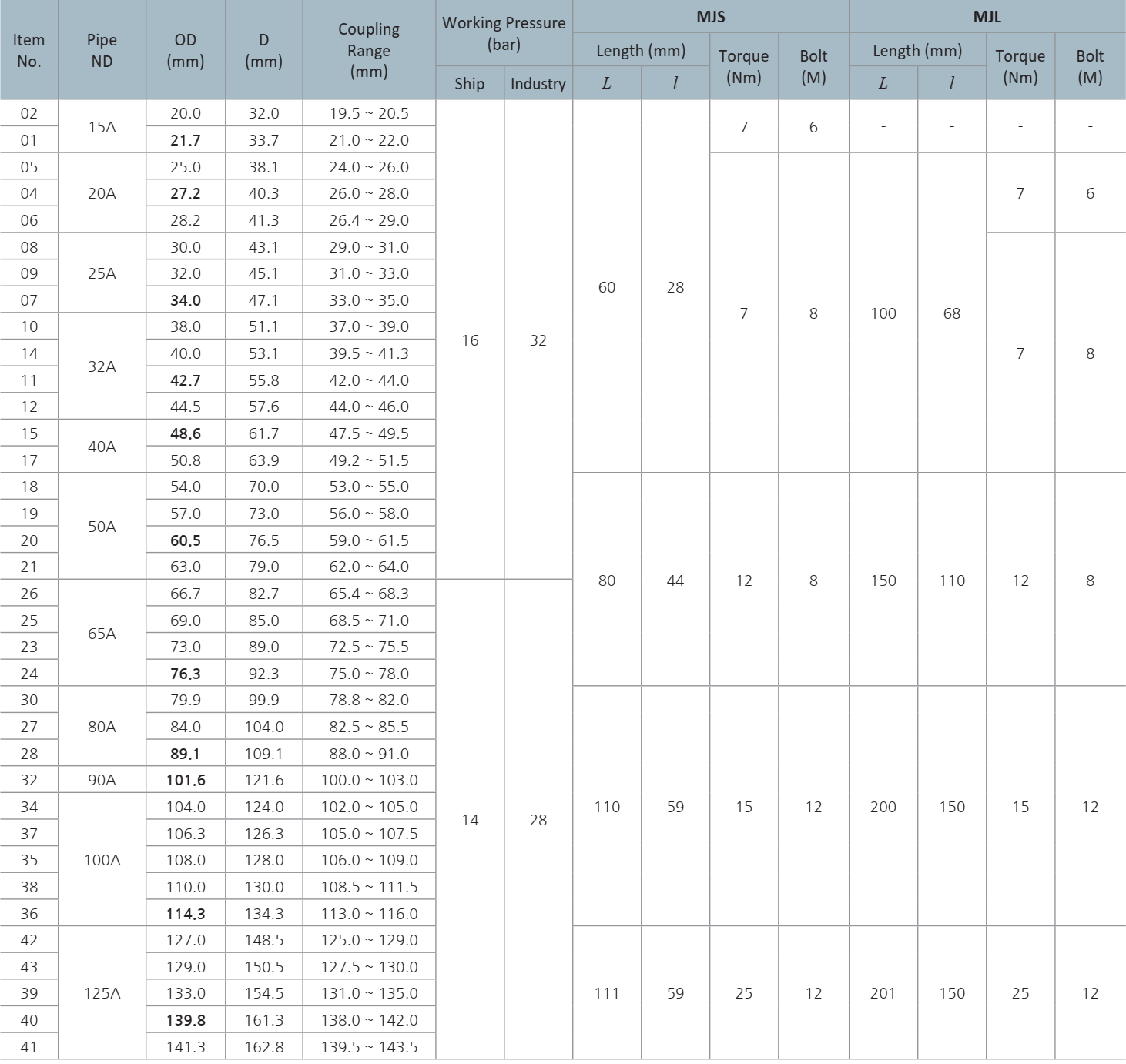 Max. axial movement
15A~175A

5mm

200A~500A

10mm

550A~

15mm
■ MJSF / MJSFL 65A~600A
MJSF and MJSFL are for higher pressure, thanks to thicker casing than MJS and MJL.
| ND | MJSF / MJSFL | MJS / MJL |
| --- | --- | --- |
| 65A~125A | 16bar | 14bar |
| 150A | 16bar | 12bar |
| 200A | 12bar | 8bar |
| 250A | 10bar | 8bar |
| 300A~350A | 10bar | 7bar |
| 400A | 10bar | 6bar |
| 450A | 9.5bar | 6bar |
| 500A | 7bar | 5bar |
| 550A | 7bar | 4.6bar |
| 600A | 6bar | 4.2bar |
(working pressure for ship industry)